storytelling Archives – Sarah Doody
By: Sarah Doody // Get my weekly UX newsletter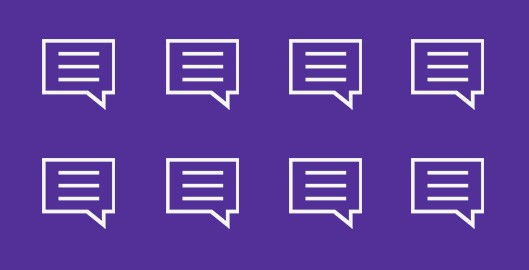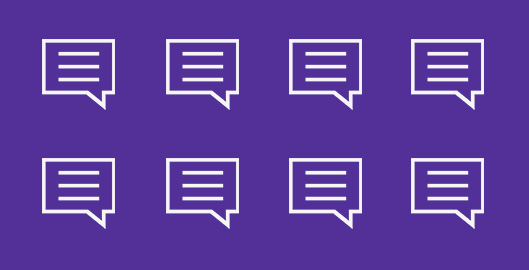 There's a lot of talk about storytelling in these days. But a lot of it is quite cliché. The focus of storytelling in business has become very out of balance.
Most of the ideas about storytelling in business focus on using storytelling to craft a story for your customer – a story that's marketing focused.
By: Sarah Doody // Get my weekly UX newsletter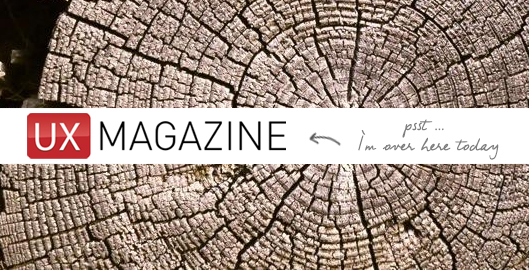 Today I'm writing over on UX Magazine about some ideas I have on the parallels between making a movie and making a great experience. At the heart of a great film is a set of very well developed characters and the story of some specific experience in their journey. Keep Reading >
By: Sarah Doody // Get my weekly UX newsletter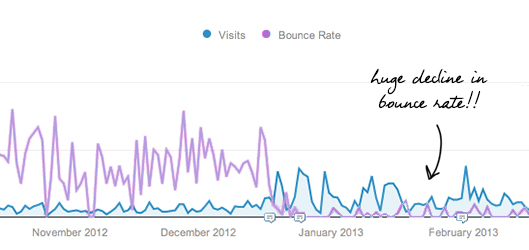 I look at my Google Analytics every single day. I find it so fascinating to see all the data, figure out what it means, and try to find interesting patterns. The other day, I did a comparison of site visitors versus bounce rate, and I had a moment of celebration because my bounce rates went from 46.5% to 1.90% Keep Reading >
By: Sarah Doody // Get my weekly UX newsletter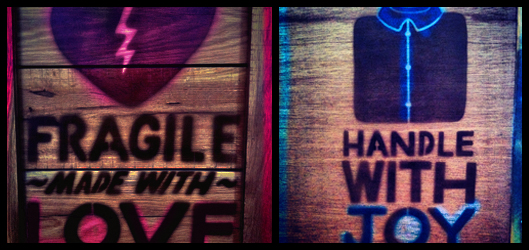 This week I was fortunate to attend a talk that Jason Goldberg (@betashop) gave about the story of Fab.com. It's a story of ideas, failing, and doing what you love. Here's what I learned. Keep Reading >
By: Sarah Doody // Get my weekly UX newsletter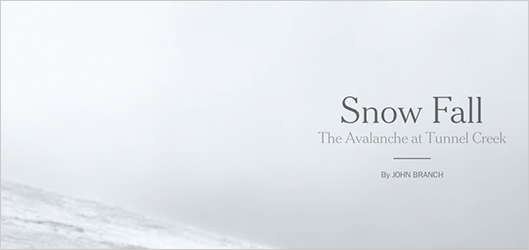 Constant connectivity. It's a luxury that our culture is the first to have, yet our understanding of it's impact is still so young. I've been thinking a lot about our tethered minds. Yes, we have access to more information than any society ever before. Yet, is our ability to consume that information declining? Keep Reading >
By: Sarah Doody // Get my weekly UX newsletter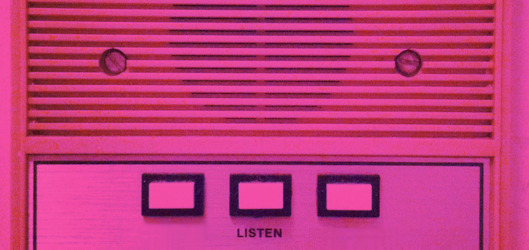 I wanted to share a recent article I wrote that's been published on UX Magazine's website, it's called Owning Your Story. Storytelling has been on my mind a lot recently. But not in the way that everyone's talking about. It's not about the basics of how to tell a story. Keep Reading >
By: Sarah Doody // Get my weekly UX newsletter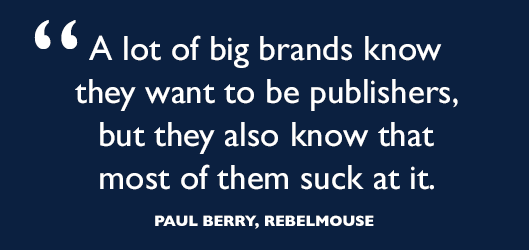 It's no doubt that technology is having an massive influence on who we are and what we do as a society and as individuals. Our "always connected" lives combined with a growing number of ways to share our every thought and experience has, in effect, made each person a publisher of their own life and story.
Last week, a new service called RebelMouse launched. Created by former HuffingtonPost CTO Paul Berry, it is a service that aggregates your activity across major websites (right now, sites include Facebook, Twitter, and Instagram) in addition to letting you write posts directly from the site and providing analytics around how people are consuming and sharing your content.
I've been using the service (my page: www.rebelmouse.com/sarahdoody) and enjoyed seeing how I've been representing myself and the story I'm telling through my posts. However, though this early usage, I've formed a hypothesis around how RebelMouse may bring some change and challenge to how brands Keep Reading >
By: Sarah Doody // Get my weekly UX newsletter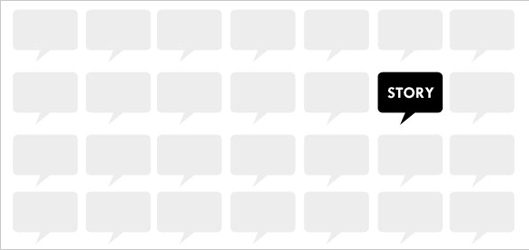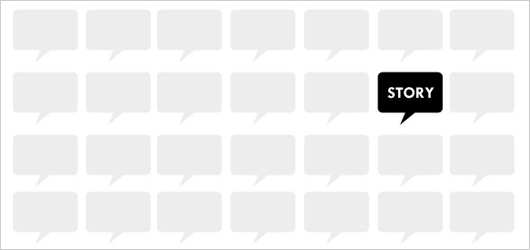 Content is a popular topic right now. Brands are heavily focused on how to create, distribute, and measure their content – with the belief that content will lead to customers.
It's true, the distribution channels that brands have access to put them closer to the consumer than ever before. And, the time that people spend online is higher than it's ever been – and with smartphones, people are always just a tap or swipe away from these channels. In short, the opportunity appears to be huge to connect consumers with branded content. But, is this really the case?
Mitch Joel of Twist Image wrote a great article called The Drug Of Content that focuses on the misconception we have about the need for content and the value that it can have. Joel outlines a few key problems. First, it asks a lot of consumers. Messages pass by consumers as fast as cars on a freeway. How can you be sure that your consumers (or future consumers) will even notice? Second, the speed at which content can be distributed risks that we focus on the quantity of content we can produce and therefore, the quality suffers. So what's a brand to do? Keep Reading >
By: Sarah Doody // Get my weekly UX newsletter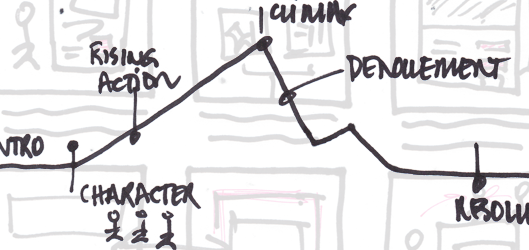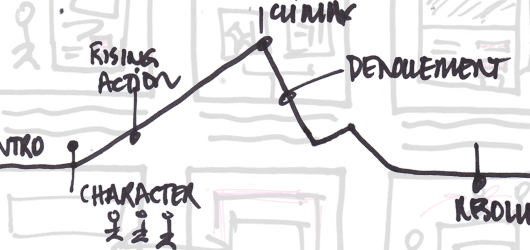 Update: This post received a lot of great feedback and was re-written in more detail as an article for UX Magazine.
---
I am not a designer.
The word 'design' is far too limiting. What I really do is tell stories. I ask questions, find answers, and figure out how to distill a vision and idea into a product story.
There's a lot of talk right now in the start up world about creating a founding team and whether a founder should hire technical or product first. The answer is more than obvious.
Technology is a means by which the product is brought to life.
But, without a story for the product, the rest of the team doesn't don't know what to build, sell, and evangelize. I've seen this happen over and over.
A founder has an idea and hires a team, but often doesn't have strong product perspective on that team. Then, someone like me comes in, talks to the founder, and synthesizes the vision into a story and prototype, leading to the realization that what the founder envisioned is not what's being created.
A founder has the vision. A founder provides the starting point. A founder has the initial idea … but a product is more than an idea. A product is more than a website. A product is more than a transaction. A product creates a relationship that produces an experience that brings added value to someone's life.
In the article The Science of Relationships, I asked the question:
"How can we transform advertising from a series of static touchpoints with a brand to a dynamic network of thoughtfully designed interactions that are tailored to and seamlessly blend with people's lifestyles – creating a strong brand connection – a lifelong marriage with the brand."
We need to start thinking about products as relationships. Every company needs a product story that clearly outlines how a relationship will be created and sustained with every person that engages in the product. Part matchmaker, part marketer, part technologist, part artist, part strategist … the product storyteller liaises between all areas of an organization to ensure to that everything being created is helping to strengthen the relationship that the product has with the consumer.
Today we are feeling the effects of not having enough product storytellers. This hinges on the fact that too many people who call themselves designers lack the fundamental skill of storytelling. Before you can communicate anything visually, you have to establish the story that your visualization or experience is going to tell.
To every designer, you need to become a better product storyteller. You need to stop focusing on the pixels and think about the plot, the people, and the product. Write more. Ask questions. Become an expert in relationships.
To every technologist, I respect you. I also know enough of you to know that you feel the frustration and often have to do things over and over due to an unfocused product vision. So please understand that in saying that product should come first, I do this so that when you embark on creating a product, the vision is established and you can focus on creating great technology, not deciphering a disconnected vision.
To every founder, never stop having ideas. It's because of people like you that new amazing products are brought to market. But, in a society where attention spans keep getting shorter and shorter, please realize that it is the product that establishes the strongest relationships that will win. So before you do anything else, establish your product's story.
Update # 1:
This post received a lot of great feedback and was re-written in more detail as an article for UX Magazine.

Update # 2:
I've been asked to speak on the idea of product storytelling a few times. Here are the slides from one of my talks: