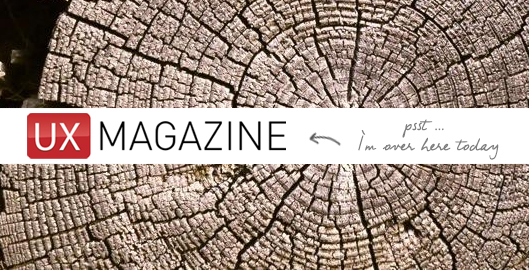 Today I'm writing over on UX Magazine about some ideas I have on the parallels between making a movie and making a great experience. At the heart of a great film is a set of very well developed characters and the story of some specific experience in their journey. In the same way, a great product should start with the same dedication to character that we see in films.
While I was watching the 2013 Oscars, I noticed a greater focus on writing and story than I remember from past years. When honoring people in the movie industry that passed away in 2012, a clip was shown of Richard Zanuck (producer of films such as Jaws, Driving Miss Daisy, and Alice In Wonderland) talking about his devotion to storytelling: "The most important thing is the story; not the script, but the story."
Building on this theme, Quentin Tarantino spoke about the important impact that the characters have in making movies memorable. In his acceptance speech for Django Unchained, which won Best Original Screenplay, Tarantino said: "If people are knowing about my movies 30 or 50 years from now, it's going to be because of the characters that I created. And I really got one chance to get it right. I had to cast the right people to make those characters come alive and hopefully live for a long time."
In the same way, people will remember your product not because of how beautiful it is, or how fast it was, or how cheeky your error page was. No. They'll remember your product because of how at some point in their life's story, your product just "fit" perfectly—it fulfilled a need, solved a problem, or afforded them a new opportunity that hadn't been evident before. Creating this perfect fit for a product within the context of a character's life can only be achieved if you've taken the time to understand your characters' story.
Head over to UX Magazine to see my article A Matter of Character: Knowing your users and their stories