How to design, market, and sell yourself in your career.
Creative and tech professionals are passionate about solving problems and designing solutions. But an unspoken irony holds them back – they fail to apply their creative and technical skills and experience to address problems in their careers!
As a result, many professionals are stuck in unfulfilling jobs, aren't paid what they're worth, and lack the confidence to reach their full potential. By treating your career as a product, you'll have a fulfilling and future-proof career.
Welcome to, The Product of You ™.
To be published by Rosenfeld Media in 2024.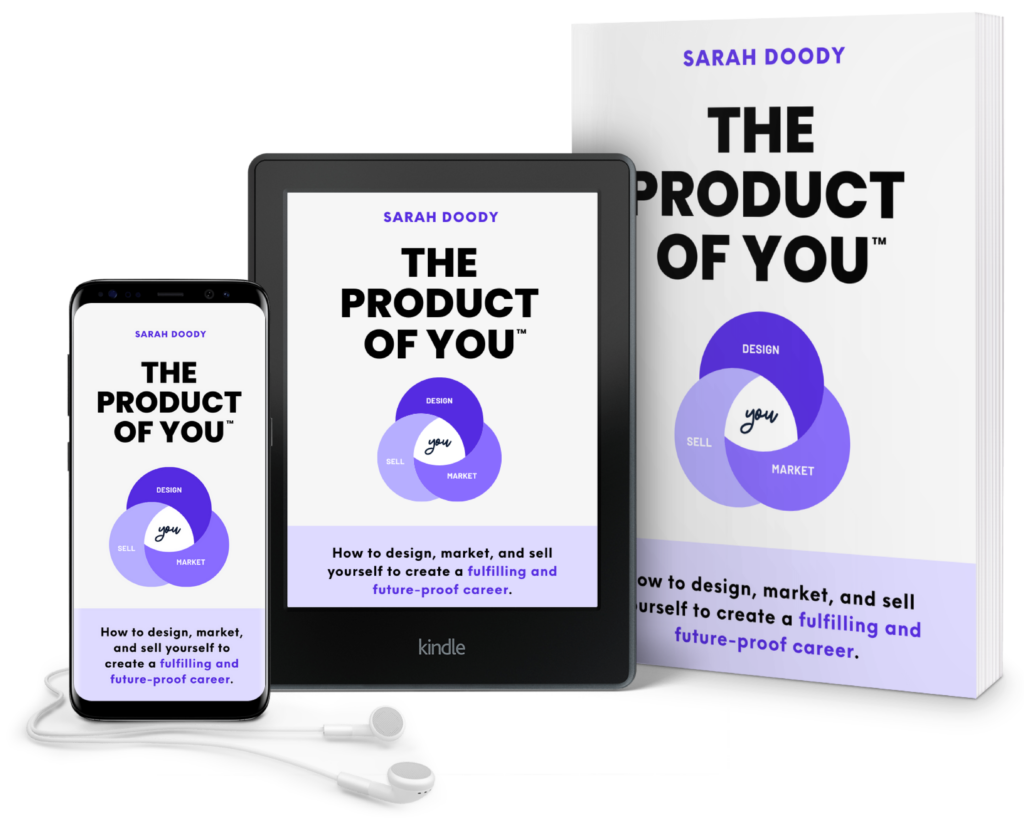 Join the waitlist to pre-order The Product of You book
Enter your email to and you'll receive book launch updates, have the chance to vote on the cover, join our launch team, and more.
What does it mean to treat your career as a product?
Check out some articles and podcast episodes where I discuss why professionals need to treat their careers as a product along with actionable strategies they can implement each week.