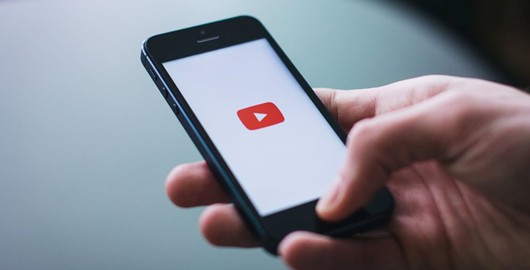 Thanks so much for checking out my new YouTube channel last week, I can't believe we're already over 125 subscribers. I'll take this as an indication that you like these videos. I have a lot of reader questions in a queue and I'll be answering them in some upcoming videos.
If you have a question that you'd like me to answer in a video Q&A, then please use this form to ask your question.
There's a story behind the YouTube channel that hopefully inspires you to do more experiments in 2017.
I'd been thinking of doing a YouTube channel for a while because I really wanted to connect with the UX community beyond 140 characters and this newsletter. UX is so visual and because of that, I thought video would be a good medium to explore.
Now, I haven't done any videos with a tutorial, how-to, or teardown yet. Those will be coming soon. But to start, I wanted to do a test and see how it went. So, I chose 5 questions that people had recently emailed me and I used those as a pilot.
I literally recorded, edited, and uploaded the videos in an afternoon on Sunday. Now, an older version of me would have wanted to script the videos, learn how to use my nice Canon camera to record video, have a friend edit the videos, etc etc. Not a lean approach at all.
But, in the past few months, I've been trying to embrace experiments. Instead of waiting until I had a bank of 30 videos in place (old Sarah) I just wanted to do a test, see how people responded, and then go from there.
Now, you're probably thinking … don't you tell your clients to start small, to launch fast, and to experiment? Yes, I do. But, as many of you can probably relate, sometimes we are our own worst client. Because as designers, we want to make sure it's really well done.
So if you are struggling to act on your ideas then figure out how you can start small, learn, and then go from there.
If you have a side project you're working on for your company or a personal project, please comment below and tell me what it is!