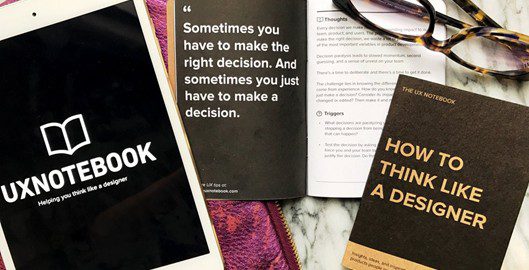 As the end of the year approaches, I always like to take a quick little inventory of everything that I was able to accomplish. I like to do this because it's easy to forget about everything we do throughout a year.
At the end of the year, it's easy to get discouraged by everything we didn't do. But focusing on this creates a lot of negativity and that's no way to start a new year.
I might put together a Medium post of my year in review, but I have a few big projects I have to finish up this week. So for now, here are a few of my highlights from 2016:
Spoke at Interact Conference in London (and did a full day workshop about user research)
Co-authored an article that went viral about Why The UX of Learning UX Is Broken
Grew the mailing list for The UX Notebook by 275% and started monetizing it
Launched my first physical product, a small UX Notebook of ideas & inspiration
Experimented with online courses and developed a UX Research course that will launch in early 2017
And, I did some UX research, design, and prototypes for clients including: TicTail, Dow Jones, Savoteur, Tribune Media, DealCoud, TicTail, and Domino
My challenge to you this week is to write down all the highlights from your year. It doesn't just have to be work related, I just didn't want to bore you with any notes about my running hobby!
READ THIS NEXT:
3 UX Ideas To Implement Before The End Of The Year