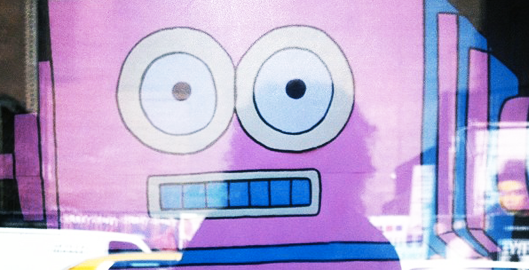 A lot of people ask me where I get user experience inspirations.
A blank whiteboard can be really daunting and a lot of times I too feel lost when I am first working on a project. But, the more projects you work on, the more ideas and inspirations you'll have in your brain.
I've found that it's critical to organize all your user experience inspirations. So,  I always have an inspiration folder on Dropbox for each project I work on. In that folder, I put whiteboard drawings and paper sketches, screenshots from sites and apps I find helpful, articles, and any other artifacts that I find inspirational. Then, when I feel stuck, I just browse through my inspiration folder to see if something sparks an idea.
There are a lot of websites out there to give you user experience inspiration, so you don't have to sit there and think "what site has a good on-boarding experience" or "where was that great filter UX that I saw".
Here are 5 sites I go to for user experience inspiration:
1) Dribbble
The visual design website Dribbble is one of the first places I go to. Although it is more for visual designers, I do find that I get inspiration for UX on there as well. When I go to Dribbble, I normally just search, so maybe it's "dashboard" or "health care" or "filters". Dribbble has never let me down when it comes to inspiration. Just a word of caution, be careful to not get carried away by the visual design and ensure that it actually functions in a manner that makes sense for the experience you are creating.
Link: Dribbble →

2) User Onboarding
I can remember a time when I would go and screenshot the user onboarding (or signup) userflow for products. I think at one point I had probably 3 PDF's of the Twitter onboard process. Thankfully, sites such as User Onboarding now do this work for me and thoroughly critiques each. This would also be a great resource if you are looking to learn about UX and get into the head of a UX designer.
Link: User Onboarding →

3) UI Patterns
UI Patterns is similar to Dribbble but is more focused on information design and userflows. It's a great resource and I especially love the Patterns page which organizes everything, so it's all very easy to find.  Again, this would be a great resource if you are a UX designer or if you are learning more about UX and what's really involved when it comes time to wireframe and think about key userflows.
Link: UI Patterns →

4) UX Archive
If you're working on mobile expiences, then UX Archive is a must for you. This site compiles full userflows from mobile experiences. I love the way they've set up the site. You can either browse by apps (looks like they have roughly 100 represented) or task such as reserving, onboarding, and purchasing.
Link: UX Archive →

5) Pattern Tap
The cool team at Zurb created Pattern Tap as a resource for the design community.  Although it's similar to a few others I mentioned, I love that there's the ability to search by device (mobile, tablet, desktop). Also, they've done a phenomenal job at categorizing all the inspirations, so you can search pretty granular stuff such as modal, product page, and calendars.
Link: Pattern Tap →
One thing I want to make clear though is that it's not just about searching inspiration when you need it. As a user experience designer, my mind is always on and I'm constantly gathering inspiration and filing it away in my brain.
When I used to live in Portland, Oregon my friends and I went to happy hour a lot, mainly because in Portland there is the early happy hour (3 – 6) and the late happy hour (9 – close). So, we had plenty of options and places to try out.
At one of your happy hours, one of my friends was upset about some guy turning out to be a bit of a jerk, and I blurted out: "Keep your eyes open and your stilettos on, because you never know who you're going to meet."
For some reason, that quote has stuck and it often comes up in emails and text messages with my girlfriends!!
But, I also think it really applies to inspiration. Often times I get inspiration that's not from websites. I've been inspired by interactive experiences I saw at the Paris Auto Show, the BART Machines in San Francisco (particularly what not to do), and I've even found UX inspiration from acupuncture.
Just when you least expect it, one of those ideas is going to be just what you need for a project someday.
I'm curious, where do you find inspiration? Leave me a comment, I'm always looking for new ideas and resources!