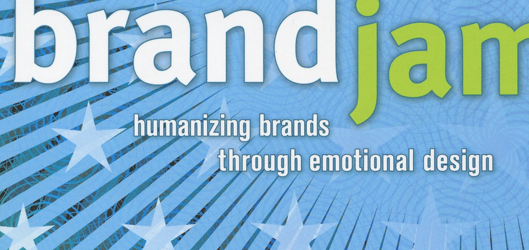 In his book Brandjam Marc Gobe writes about how brands today must shift from 'communications' and 'commodities' to 'emotion' and 'inspiration'.
One of the key reasons why this shift needs to take place is because – as Marc says – Emotional design is feminized design. As a culture, we are getting more intuitive, more spiritual; we are learning more about and look at the world from a women's point of view.
The job of good design is to make our experiences manageable and meaningful, taking a bland or messy experience and giving it poignant elegance and distilled power.
Design is the most important part of technology; the more things are changing or improving, the better the design needs to be to allow consumers to understand, appreciate, and apply the technology.
Marc Gobe is also the author of Emotional Branding which focuses on creating lasting and meaningful emotionally rooted relationships between brands and individuals. Marc's central belief is that emotional branding is about "creating an intimate and reassuring experience for each consumer."
READ THIS NEXT:
The Science Of Relationships