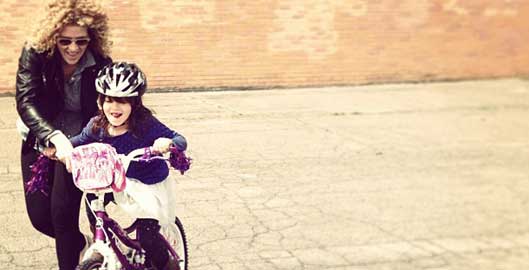 What would happen if we all consciously chose to do things that matter — that are authentic, and though not always easy, represent what we stand for?
I can't remember what site this is from (I found it years ago and have kept it in a text file in my archives), but this is an excerpt of an interview with Dave Eggers, a writer and philanthropist. Every now and then I read it, and am always inspired in a new way. I really hope it inspires you too.
Here it is …
"The thing is, I really like saying yes. I like new things, projects, plans, getting people together and doing something, trying something, even when it's corny or stupid. I am not good at saying no. And I do not get along with people who say no. When you die, and it really could be this afternoon, under the same bus wheels I'll stick my head if need be, you will not be happy about having said no. You will be kicking your ass about all the no's you've said. No to that opportunity, or no to that trip to Nova Scotia or no to that night out, or no to that project or no to that person who wants to be naked with you but you worry about what your friends will say.
No is to live small and embittered, cherishing the opportunities you missed because they might have sent the wrong message.
There is a point in one's life when one cares about selling out and not selling out. One worries whether or not wearing a certain shirt means that they are behind the curve or ahead of it, or that having certain music in one's collection means that they are impressive, or unimpressive.
Thankfully, for some, this all passes. I am here to tell you that I have, a few years ago, found my way out of that thicket of comparison and relentless suspicion and judgment. And it is a nice feeling. Because, in the end, no one will ever give a shit who has kept shit 'real' except the two or three people, sitting in their apartments, bitter and self-devouring, who take it upon themselves to wonder about such things. The keeping real of shit matters to some people, but it does not matter to me. It's fashion, and I don't like fashion, because fashion does not matter.
What matters is that you do good work. What matters is that you produce things that are true and will stand.
What matters is that the Flaming Lips's new album is ravishing and I've listened to it a thousand times already, sometimes for days on end, and it enriches me and makes me want to save people.What matters is that it will stand forever, long after any narrow-hearted curmudgeons have forgotten their appearance on goddamn 90210.
What matters is not the perception, nor the fashion, not who's up and who's down, but what someone has done and if they meant it. What matters is that you want to see and make and do, on as grand a scale as you want, regardless of what the tiny voices of tiny people say.
Do not be critics, you people, I beg you. I was a critic and I wish I could take it all back because it came from a smelly and ignorant place in me, and spoke with a voice that was all rage and envy. Do not dismiss a book until you have written one, and do not dismiss a movie until you have made one, and do not dismiss a person until you have met them. It is a fuckload of work to be open-minded and generous and understanding and forgiving and accepting, but Christ, that is what matters.
What matters is saying yes."