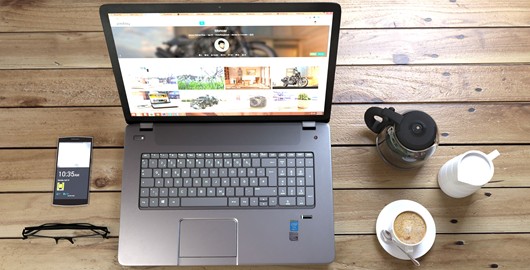 About 7 years ago I was working at a startup. I was one million percent sucked into the excitement of it all. So much so that we failed to truly validate our idea. As you can guess, this didn't end very well. We raised money, got some users, and I learned a ton.

But in hindsight, our excitement created tunnel vision that caused us to make a lot of nonsense decisions. We were so bought into the product, that we could justify every idea and decisions to ourselves. We didn't do enough internal arguing, challenging, and healthy second guessing.
I posted about the company all the time on Facebook and spammed my friends and family with requests to sign up for our beta.
Truth be told, after I left the company a friend later called me and said: "I'm so glad you don't work there anymore. That company never made sense to me."
I wish she'd said that to me while I was there. But I get it, she didn't want to burst my bubble. She could probably tell I was really excited and so she just went along with it.
That's why it's so important to force ourselves to justify why a product needs to exist and then go out and prove it. See what I did there … you can't just justify it. You also have to go out and prove that a product needs to exist. Now I know a lot of you will say, well Steve Jobs didn't go and prove we needed the iPhone. I honestly don't know if they did user research to evaluate the need for an iPhone.
But I will say that probably 99% of the time, you won't have a homerun idea like Steve Jobs!
Are you working on something today that you or your team has justified but not yet validated? If you haven't validated your idea yet, don't freak out. This doesn't mean you have to come to a grinding halt. It does mean that someone on your team should take ownership of doing some research. Not sure where to start?
One way I love doing research is to get familiar with competitor products. Don't just go visit their homepage though. What you really want to know is what people think of the competitors. If it's an app, go read all the reviews in the App Store, and be sure to read the negative ones. Visit their Facebook page and see what people are writing. Do a Twitter search and see what users are tweeting — are the tweets praise or are they complaints and problems? Finally, do a Google search for "review of (competitor name)" and see what people are writing. And here's a pro tip, also do this search on YouTube because many times people will post video reviews of products they love (or don't have much love for).