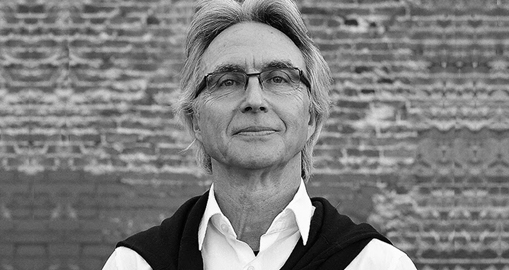 Yesterday I was sad to learn that Marc Gobé passed away due to a brain tumor. I didn't know Marc personally, but his work greatly influenced me early in my career.
I think I was only in my first year of college when I read his book Emotional Branding. At that time, I was just learning about web design and was pursuing a degree in Business & Marketing. Something about the book just made sense to me. I think it showed me the power of design. Design isn't just about making beautiful things. Design should be purposeful. Design should be personal. And above all, design should provoke a connection between corporations (or products) and consumers.
Marc was a leader in brand building and founded Desgrippes Gobé in 1985 which he grew to be one of the top 10 global branding firms. Perhaps his most influential work was the creation of the concept "Emotional Branding". From his website:
Marc created the concept of "Emotional Branding" over 15 years ago as both a best-practice standard in building brands, as well as a summation of his branding philosophy.  As marketing became more left-brain data and logic driven, Marc had the courage and vision to pursue a more right-brain orientation on branding.  Marc evangelized the need for brands to communicate on an emotional level with their audiences.
In his book, he talks about how the world is moving from an industrially driven economy to a more people driven economy. As a result of this, as a society he said that we were operating with a completely different set of values than we were 5 or 10 years ago.  He writes, "food is no longer about cooking or chores but about home / lifestyle design and sensory experiences. And the universities of tomorrow will be branded and will function as modular knowledge banks, focusing on a new kind of flexible 'lifelong, global learning' that caters to students from around the world …"
It's important to note that his book Emotional Branding was published in 2001, years before companies such as Udacity and Coursera who both aim to bring accessible learning to the world. Experiential food companies such as Eataly and Blue Apron had not been created yet. The ideas in Marc's book Emotional Branding really are the basis of many companies today.
What I love the most about Emotional Branding is the parallels that it has with user experience design. As a designer, I am always thinking about things holistically. I'm thinking about the system. I'm thinking about every interaction and touchpoint that a consumer will have with a product both on and off the screen because I know that together those are what make the user experience.
Here is one of my favorite sections of the book where Marc writes about Serving The Whole "You":
Since customers are in the driver's seat, they will experience brands in a different way. People today feel empowered; they are more connected to each other and global events, and feel capable of influencing the world with their beliefs and sharing part of their own future. We will see people seek and redefine for themselves the quality of their life. They will fulfill their desires for themselves and for everyone around them by bringing on an unprecedented personal and emotional dimension in their choice and decisions. The increasingly important "quality of life" concepts of hassle-free shopping, time management, stress reduction, connectivity, and heightened pleasure will profoundly affect consumers' overall receptivity to new product or marketing ideas. There is a new mandate of tailoring every aspect of business toward serving the whole person. Those who don't understand this will miss a big opportunity. 

The future of branding is listening carefully to people in order to be able to connect powerfully with them by bringing pleasurable, life-enhancing solutions to their world. In the future, traditional companies will not be able to rely on their brand history or dominance in classical distribution systems, they will have to focus on providing brands with a powerful emotional content.
I can't recommend his book enough. Regardless of what field you're in, if you have a consumer facing product you should definitely read Emotional Branding. Marc was a great thinker and I'm thankful that his ideas will live on through his great work and writing.
If you're curious about his work, you can learn more at www.emotionalbranding.com
READ THIS NEXT:
Learn About the Lean Product Development Course I'm Teaching