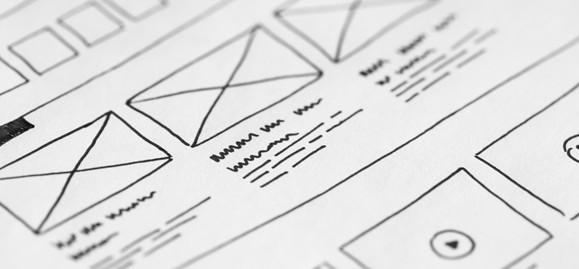 Want to put your design skills to the test? I highly recommend that you launch your own product. It's a great way to put to practice things like project management, feature prioritization, identifying and validating a problem, market research, marketing, and more.
I promise, it will be the hardest thing you do. But you will also have a lot of fun, because it's yours.
The re-design of my product, The UX Notebook website is going well. And yes, I'm trying to practice what I preach and not be my own worst client!
One thing that's been helpful is that I have a few people working with me on the project, so I'm avoiding the situation of designing this in a silo.
A lot of times when we work on our own products or side projects, we get so far down one path, only to look up and think "oh man, this is so wrong". So, if you want to launch your own product, check in daily with some key collaborators, I'm constantly able to get feedback, tweak, and keep moving forward.
The biggest challenge right now is making the deadline and deciding what we can commit to so we can launch. I don't like being tied to a hard launch deadline, but sometimes it's necessary. So I'm currently looking over the wireframes, again, to figure out which sections of the site I may wait to launch later.
The part of this project that's the most time consuming is the content. On every single project I've ever worked on, content is always a bottleneck. Rarely do teams have a copywriter and often, there's an assumption that the UX designer will just write all the text for the website.
Last week I talked about how important it is to see your product through various lenses and not just your UX designer lens. Right now, I'm looking at the wireframes through the content lens and asking myself "how much work will it be to write all this copy, create all the graphics, and shoot the photos and videos I want to have in place?".
I already know I'll need to make compromises, so I'm also entertaining the idea of hiring a copywriter. The website for The UX Notebook is so dear to me because it's been my voice for the last 2.5 years, so I'm hesitant to hire someone to write text for the website. Something to think about I suppose and another example of asking yourself "is this the best use of my time?" and "is this something that absolutely no one else other than me can do?"
If you've never launched your own product, even if that's just a personal website or blog, I strongly encourage you to do it. It will teach you so much.
It's one thing to work on a project for someone else, but when it's your own product, it adds a whole new layer of complexity and challenge!
By next week, I hope to be finished with the wireframes. And as much as I would love to show you, I'm not going to. I want this to be a surprise. Although, some of the students in my UX Portfolio School got a sneak peek during our Office Hours the other day, and based on their feedback, I'm feeling pretty good about the project so far!
Are you going to launch your own product? Tell me what you're working on in the comments below.