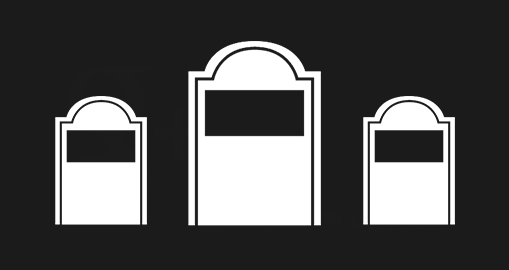 Last week, Business Insider reported that Barnes & Noble laid off a lot of people on its Nook hardware engineering team. If you're not familiar, Nook is Barnes & Noble's e-reader and intended to compete with Amazon's Kindle. However, things didn't turn out so well for Nook and in Q3 of 2013 it's earnings were down 32% and made it the worst performing part of Barnes & Noble.
Barnes & Noble has been figuring out what to do and one route would be to change their focus from the hardware to just doing its own applications and digital distribution. Too bad for all those people who got Nook's as gifts over the last few years.
This brings up an interesting problem though that eventually we all will face. How do we decide what devices to purchase? How do we know that the device or hardware we purchase today will still be around in three years? I think the reality is that we don't. The world of technology hardware changes so fast that there's no way to ensure that some amazing new device will see a long lifespan.
For example, a few years ago I bought a Zeo Sleep Manager. It was a headband that had a sensor on it that would record your sleep data. As someone who's really into personal tracking (check out my other blog www.personalmetrics.us) I was fascinated with the device. As well, I wanted to improve my sleep and thought this device would be a great tool to help with that. I did have great results with the device and wrote about it a post called The Future Of Tracking: More Meaning, Less Metrics.
However, the Zeo Sleep Manger is no longer available because the company shut down. As new models of iPhones came out that had more robust sensors, develops could make apps that did the same thing as the Zeo, and these apps cost a fraction of what the Zeo did — one app called Sleep Cycle costs $0.99 compared to the Zeo Sleep Manager which I think was around $150.
Now, I'm stuck with a device that I no longer use. I probably can't sell it. So I'll likely end up taking it to one of those technology recycling centers. The crazy thing is that I only bought the device about 2 years ago.
Here's another great example … I'm considering buying a fitness band to track my physical activity. The main hardware in that product category are the Nike Fuelband, the Jawbone Up, and the FitBit. But because of my previous experience with the Zeo Sleep Manger, I want to be sure that the device I buy will still be around in 3 years. I bought the Jawbone Up a few years ago when it came out, but it broke after 2 days and I returned it (the company acknowledged significant hardware problems and allowed people to return them no questions asked).
I've done a lot of research and am still not sure which one I'll get, if any. But in the meantime I learned about an app called Moves which costs $2.99 and tracks my steps in the same way that all the other devices do. It doesn't have sleep monitoring and other features, but so far it's worked for me.
This problem isn't going away any time soon. There's a great article in the New York Times that helps address this question. In the article, How To Survive The Next Wave Of Technology Extinction, the author Farhad Majoo outlines a strategy for buying hardware, software, media, and connectors or cloud storage options.
If you're having trouble deciding what products to buy, where to buy your books or media from, or which storage device to use (such as Dropbox or Google Drive) this article helps you think through this in a simple non-techie way.
Have you purchased products or hardware in the past that is now extinct? If so, what was it and what did you do with your "old" devices?