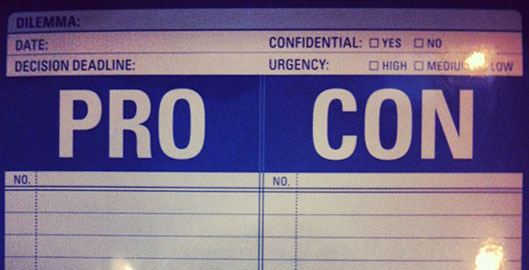 Today I'm over on the Usabilla blog talking about how to manage feedback and why creating context is so important. As designers, we all face the challenge of gathering input and feedback from stakeholders, colleagues, and peers. The somewhat subjectivity (or perceived subjectivity) nature of design makes feedback difficult as discussions can easily become opinion focused.
The best feedback comes with context. Without context, feedback has no foundation to stand on.
How can we help colleagues and clients create more context in the conversations that they have about our projects? How can we help improve the quality of the feedback that comes our way?
Read my three simple tips on how to cultivate more context over on the Usabilla blog –> http://bit.ly/16oqduH
READ THIS NEXT:
Designing for people who did NOT grow up with the Internet