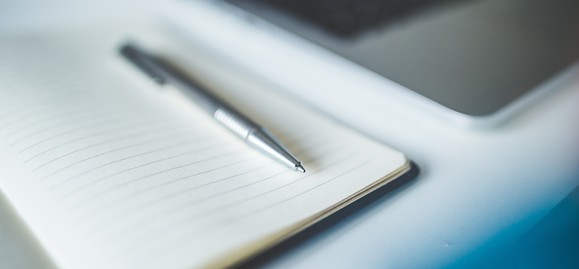 Quick update on what I'm working on and hopefully some lessons you can apply to your own projects!
First up, the re-design of the website for The UX Notebook. This week I did some quick feedback sessions with readers of this weekly newsletter as well as some other people in the UX industry. I wanted to get some fresh eyes on the project so that I could make sure I wasn't stuck in a silo.
The good news is that so far the feedback is quite positive and I've also had a few great ideas from people, as well as some ideas for the future! I can't wait to show you, but it won't be ready until about the end of October!
This coming week I need to finalize the wireframes and send them to the development team so they can get started. In parallel, I'm kicking off the visual design with a designer who is helping me out. So I'll be providing art direction and another designer will be doing the screen by screen design. Hiring someone to do visual design for me is new (and very hard for me to give up) but I know it's the right decision.
Next topic … UX Portfolio School. Even if this doesn't apply to your career, keep reading because this is about product development. Yes, it could be called an online course but it's a legit product … a product that I keep evolving, researching, and testing. More importantly, I have to market the product. Marketing is often an after-thought for many product teams. And then it's a mad scramble to develop marketing when you realize that no one is buying.
For about the last 2 months, I've been researching marketing specialists to help me. I've done a ton of research, stalked them online, and tried to find the very best collaborator. The good news is I hired someone who's helped tremendously over the past two weeks. I have learned so much and it would have taken me months to piece together everything he's putting into place
So my challenge to you is this: are you doing things that someone else could be doing? Or, are you doing things that you just know are taking you 50 times longer than they should? If so, then those are tell tale signs that you probably should NOT be doing those things. So this week, create a page in your notebook, grab a post-it, or create a Google Doc and keep an inventory of things you should not be doing. Then, at the end of the week come up with a plan for how you're going to find the right people to delegate to.
I honestly can't stop thinking "why didn't I hire someone 6 months ago?". Yes, getting up early enough to have 6am meetings with people in Europe is not ideal, but it's worth it.
By next week, I think I'll have the first round of visual design for the brand new UX Notebook website. On the marketing side of things, I should have a draft version of all the content pieces that will make up the marketing strategy for the UX Portfolio School.