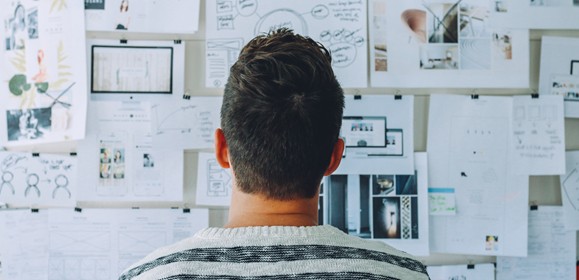 Recently I've been telling you a bit more about the behind the scenes of my business so that you can follow along and see how I put into practice what I tell you to do when it comes to product development and design.
One topic I've been talking a lot about is the idea of validating your idea before you build. When we get excited about an idea, we get tempted to build because we love to see progress. So when I had the idea to create a program to help designers with their UX portfolios, I immediately started going down the dangerous path of all the "fun stuff" – what would the landing page look like, what about a logo, what it could become in 6 months or 12 months.
Then, I stopped and reminded myself to put on the breaks. I was wasting too much time and energy on things that didn't matter right now.
So I took time to validate the idea through creating a quick Google Form. And after 400 people filled it out in just a few days, I realized I had to keep going.
The following week, I went into "build" mode and did the following mini projects in order to launch this beta class about UX portfolios:
Decided on the domain name
Made a landing page
Set up a payment system
Wrote email automations in my email system
Designed quick graphics
And, then I let everyone know
The results? I sold out all the seats in the beta program in 4.5 days. And now I'm building a waitlist for the next group of students.
What are you working on right now? Do you have tangible proof that people want what you're making? In my case, I do have evidence. I have the 400 people who filled out the Google Form and I have the people who actually paid and enrolled. And, I have further evidence of demand with the growing waitlist.
Now to be honest, I was not always like this! I used to like to perfect everything. I used to get decision paralysis. I used to spend time on the wrong things … and then I never launched anything of my own. I finally got my act together and decided to just start making stuff. Because as I like to say, progress is better than perfect.
So it's been really exciting to put into practice what I tell all my consulting clients to do because now I can truly, truly, truly understand the struggles they have — which ultimately makes me a better designer!
My challenge to you is that for whatever you're creating right now, do you have evidence that people want it? If not, figure out what you can do to quickly get some evidence. If you need some ideas, check out this article I wrote on minimum viable research.