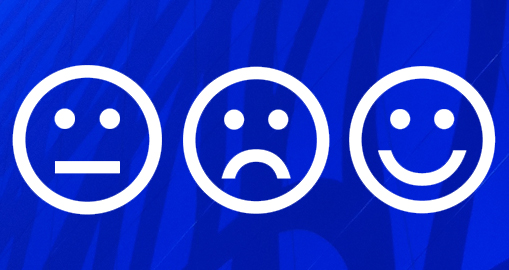 The other day I logged into Facebook and literally nearly every single post was of someone's Facebook Movie. If you don't know what that means, in celebration of turning 10, Facebook created a movie for each of their members which highlights the member's top posts, photos, and moments. It's cute in theory, but when you see 20 of them in a row in your newsfeed, it's not that exciting.
A walk down memory lane is fun when I watch my own memories, but not very fun when I watch other people's memories.
If I didn't have the career that I have I doubt that I'd actually use Facebook at all — I'm a fairly private person and I don't share a lot. I am mainly on Facebook to research and observe.
I really don't care to consume a lot of the content on Facebook, I find it to slants a little too negative for me — too much venting, too surface level, and a bit too polarizing.
This made me realize why I love Instagram so much (and yes I know, so ironic that it's owned by Facebook).
I love Instagram because it's just a photo.
When I look at my Instagram feed I don't have to see people's political or religious opinions, I don't have to read random venting about jobs, spouses, or children, and I don't have to be exposed to the next multi-level marketing endeavor that someone's embarking on!
After thinking about it, I realized my experience on Instagram is a bit more positive, a bit more uplifting, and causes me to smile.
On the other hand, while browsing Facebook, I often find myself getting annoyed and internally rolling my eyes … and I bet you do the same thing sometimes too!!! 
I know my experience on Facebook and Instagram is dependent on who I actually am friends with or follow. However, I also know that it's not possibly that I've curated a group of very negative friends on Facebook and I follow very positive people on Instagram!
I totally respect Facebook, it's amazing to see their growth in 10 years. But, with all the talk about the relevance and growth of Facebook, I think about this stuff and try to figure out why new services are becoming more appealing to so many younger people. 
The emotional tone of the experience that someone has with your product is something to consider in your product design. The tone you emit is the type of audience you'll attract.
As I said earlier, with Instagram I feel a bit more uplifted whereas with Facebook I feel a little more well, not as uplifted.
Not surprising, there have been studies that say that Facebook can lead to loneliness, depression, unhappiness, and increased feeling of envy. A recent article in the New Yorker called The Real Reason Facebook Makes Us Unhappy highlights a number of these studies. The article also mentions that feelings of jealousy and envy increase due to Facebook use.
I have a hunch that through use of Facebook, people also experience increased feelings of frustration or general emotional malaise as they are constantly bombarded with content that isn't always uplifting and is often politically or religiously charged, which generally elicits a very polarizing response.
For example, with Facebook the question is the status area is "What's on your mind" which opens up the door for Facebook to be a venting platform for people to let the world know exactly what's on their mind. Unfortunately, a lot of times this isn't always positive. 
On the other hand, I'd characterize the tone of Instagram as being more nostalgic which elicits more positive feelings as people try to capture moments that make them smile. 
The experience I have on Facebook is very different than what I have on Instagram and it's not just about the content, it's about the tone of the whole experience.
So, if you are creating a social product, consider what you can do to encourage the tone that you want your product to have. Consider the feeling that you want people to leave with. Consider the emotion that you want people to come to your product to have fulfilled. If your product contains user generated content, consider the tone of the content that you want your users to contribute.
All of these things matter to the overall experience. As people engage with your product over time, they're going to learn what type of tone your product elicits and that's one of the key reasons that they'll continue to engage with your product, or simply leave.
READ THIS NEXT:
My Latest Dilemma: Technology Extinction