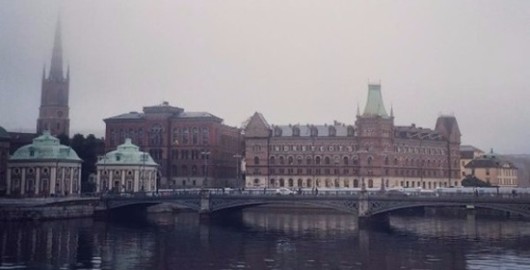 I'm back from my trip to Stockholm to do a user research project for a company over there. I really loved it there and hope to go back to explore more of Sweden!
After the work for the research project was done, I took a few days and travelled. I love wandering, people watching, and learning about how other people live their day-to-day lives. I also stumbled upon a few great museums that I didn't research beforehand.
The Museum of Modern Art in Stockholm currently has a great exhibit about the history and future of housing. It had a lot of great ideas on how buildings and cities are designed to influence how we socialize and interact with those around us. It also explored the value of modular housing as well as the impact of shared spaces and communal living. I highly recommend it if you're ever in Stockholm. Oh, and they also have a real version of the Better Shelter, which is a temporary shelter originally designed for refugees. Refugee camps have temporary housing – but most people stay in a refugee camp for seventeen years. So, they need proper shelter that is not so temporary.
In Helsinki Finland, I was happy to discover that it was Helsinki Design Week … I didn't plan ahead so this was a surprise and I only had a day to try and see everything (impossible!!!).
First, I loved the Design Museum because it had a massive exhibit about the career and life of Eero Aarino. He is a Finnish designer who designed the now famous (and widely copied) ball chair. Once you see his collection of work, you'll realize just how much influence he had and how so many of the things you see today are actually based on his work from decades ago. Imitation is flattery, right!?
I also loved the Kampii Chapel of Silence. It was created to give the people of Helsinki a place of calm and peace in the business of the city. Interestingly, it is not affiliated with any one church but instead supported by all churches as well as the Helsinki Department of Social Services and Health Care. There are social services and parish people there daily incase a visitor wants to talk about anything in their life. It's shaped in an egg like shape and once inside, it was so peaceful and I felt like I was in a cocoon.
For more of my adventures, check out my Instagram.