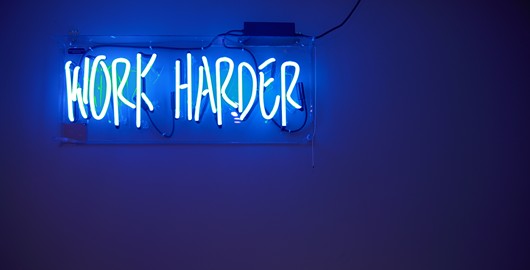 I have a challenge for you this week. We have two months left in the year. Now, think back to the beginning of the year and try to remember all the things you said you were going to do, whether for work or pleasure. The purpose of this isn't to depress you as you think about everything you didn't do!! Instead, consider this your two-month wake up call.
You have two months left. You could do a lot in two months.
This time last year I did something pretty crazy. I decided to prototype a course I had an idea for. In the three weeks leading up to the holiday season, I interviewed 18 user experience designers. From there, I had follow up calls with half of them and then ended up getting 8 of them to sign up (and pay) for a beta course I ran. Crazier still, the course ran through the holidays and into January.
How did I pull it off? I created deadlines and stuck to them. And I had accountability because a friend and I were both working towards goals, so we kept each other up to date through a weekly check-in.
So, what do I plan to focus on between now and the end of the year? I'm experimenting with a bunch of new ways to deliver you more UX content.
First up, I created a publication on Medium for The UX Notebook. I'd love to hear your feedback about it. I'll keep you up to date as some other ideas come to life.
What can you do before the end of the year? Do a short research project? Write a post a week on Medium? Launch your side project? Try a new fitness class? Host a brunch? De-clutter your closet?
Once you do just one thing, you'll create momentum that will make you want to move onto something else. After launching that publication on Medium that I linked to above, I got inspired and starting working on something else that I can't tell you about just yet!
This week, commit to making things happen in the last two months of 2016.