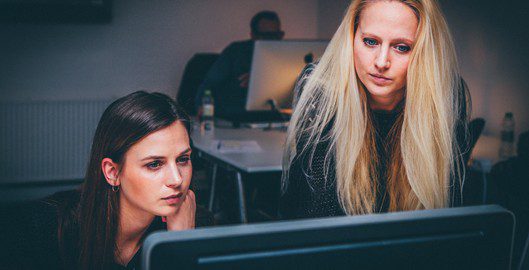 A few days ago I was on a bus from Boston to Maine and the guy next to me starting chatting. I had a lot of work I wanted to get done on the bus ride, but he kept talking and it was a bit difficult to duck out of the conversation.
He was just returning from an emergency work trip he had to go on because something was broken and he had to fix it. Then he said, "When there's chaos, there's cash". So. Very. True.
When something is broken, you are the hero. Even if the solution is painstakingly simple … if you can fix it, you have the upper hand. It feels good to fix things. And I think everyone likes to be the hero.
In product development, there can be a lot of chaos. Unforeseen things happen. Variables change. Things don't go as planned. And it's expensive to fix. Changes in design take much longer than when a product is just in wireframe phase.
But, I really do think that we could do a better job at preventing problems from happening in the first place.
A lot of times I think teams rush too much, operate in silos, and don't spend enough time critiquing their own work. But if we invested a bit more time, we could probably ensure we spent less time rushing around fixing problems – because we invested a little bit more time during the design phase.
Here are 3 things you can do to help you and your team (and product) avoid future chaos.
#1 Institute Regular Design Critiques
Dedicate one hour a week to gathering your design team and having everyone present what they're working on. Everyone should share the progress they've made, solutions they're excited about, and things they are struggling with. Then, invite the rest of the design team to give feedback.
#2 Invite Developers Into The Conversation
Next time you make a decent amount of progress on a feature or section of your product, invite developers to a meeting to show them progress and get their feedback. I've found that developers offer really critical insight – sometimes just by changing one thing in the UX, you can save developers a ton of time and money.
#3 Get external feedback
Sometimes teams don't like to critique each other's work. It's hard for people to feel like they are being critiqued versus the work. People often take critique personally, regardless of best intentions. That's why so many teams seek external feedback every now and then. Sometimes feedback from a fresh set of eyes is a little better received than if it comes from the person you have to sit beside all day at the office!
PS: If you want a second set of eyes, then please email me or schedule a 60-minute strategy call with me.
READ THIS NEXT:
3 Ways To Get Out Of The Tunnel Vision Trap