Sarah Doody is a user experience designer, consultant, and writer based in New York City.
Sarah works with companies to establish their initial product and helps those already in market evolve their existing user experience. Learn more >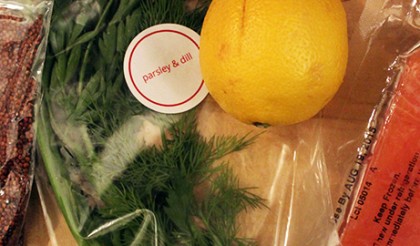 Last week while watching SharkTank I heard about a new company called Plated. Plated is a service that delivers a box to your door with the exact ingredients you need to cook a delicious meal.
I love to cook and my friends and family say I'm pretty good at it. But sometimes cooking stresses me out because I have to decide what to cook, then I have to figure out what I need to buy, then I need to actually buy it, and then I need to cook it!! Sometimes, I end up not cooking and I end up with wasted ingredients. Or if I do cook, sometimes I end up with extra of one ingredient because I bought a large quantity of it and only needed say 1/4 cup of it.
Plated aims to let people just enjoy cooking by taking all the friction out of the work that's needed before you actually get to cook! So with Plated, they do the planning, shopping, and measuring for you. And the results are pretty good. Here's my experience of cooking my first Plated meal which was Poached Salmon with Red Quinoa, Kale, and Dill Yogurt Sauce.
Recently I was in Los Angeles for a business trip. I used Uber to get me around town and my experience was great. But, while I was there a friend suggested I try out another transportation service called Lyft.
I hadn't heard about Lyft, but my friend had a coupon code so I decided to give it a go. The premise of Lyft is very similar to that of Uber. When you need a ride, you open the Lyft app and tap a "select a ride" button. Then, you're given the driver's estimated time of arrival. When the drive arrives, you hop in and you're on your way.
In function, Lyft is the same as Uber. But, the user experience of Lyft is very different than Uber. As well, the brands have a very different feeling to them.
Uber prides itself on being "everyone's private driver" and I feel like like Uber really delivers on that. The first time I used Uber was upon a late arrival to Seattle airport. The driver arrived, I hopped in the back of the black towncar, and I was whisked away to my hotel. There were even some business magazines and bottled water in the back seat to make my ride more pleasant. Read more…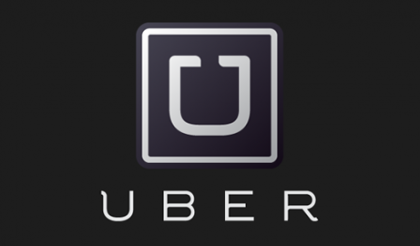 Earlier this week I was in Los Angeles for some client meetings. We had a rental car which was awesome, but a few nights we left the car at the hotel so we could use Uber and not worry about having drinks.
Overall, I was really impressed with Uber in Los Angeles. One of the things that I loved most was the pricing. Compared to NYC it is much more affordable. A friend of mine said it was because of all the competition that exists in Los Angeles from other companies, including Lyft.
In New York when I get in an Uber, I never tell the driver the exact address. Instead, I tell them the intersection, such as Broadway & 29th. But, in Los Angeles, things got a bit more complicated.
I haven't spent a lot of time in Los Angeles, so I'm not that familiar with the street names and neighborhoods. And to be sure I didn't get dropped off in the wrong place, I made sure to tell the driver the the exact address. Read more…