Want to create an experience that people love
and use design to grow your business?
I'm Sarah Doody, a passionate entrepreneur and UX designer dedicated to helping you learn to think like a designer and create products people love. I also stay involved in the UX industry through teaching, writing, and speaking.
I work with companies at all stages of product development to help them understand their users through research, establish a product strategy, create a prototype, and design and iterate the full user experience.
---
HOW CAN I HELP YOU?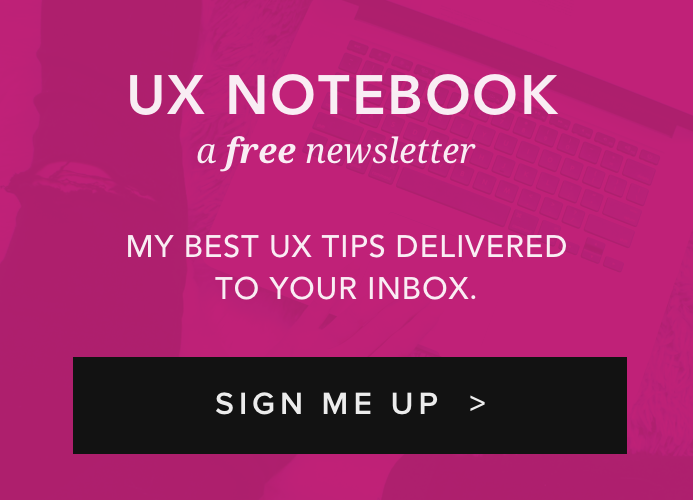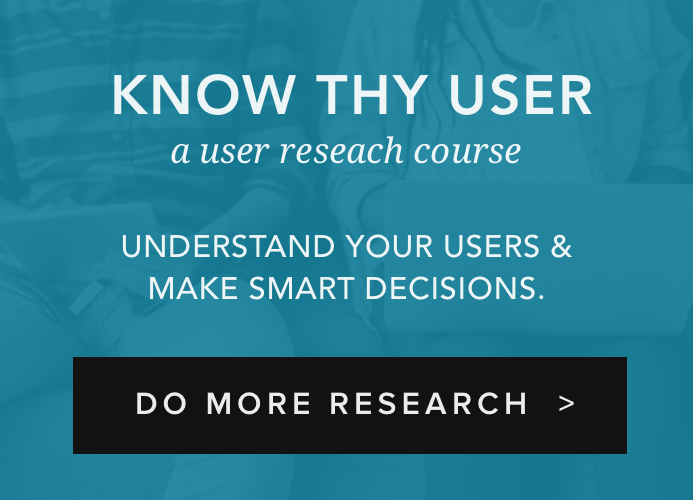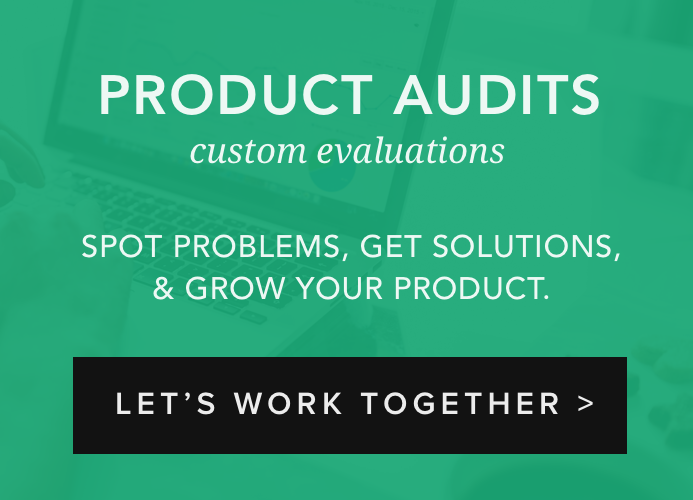 ---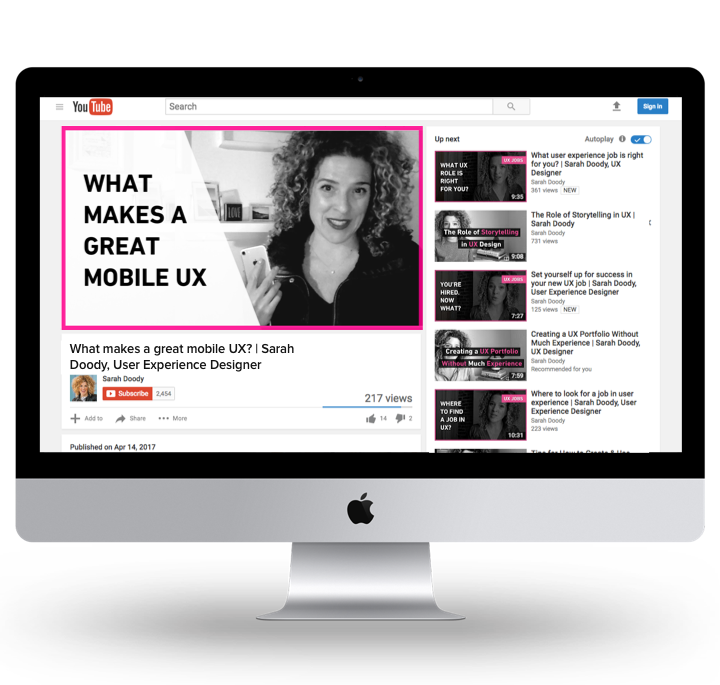 Watch my UX videos
These short videos are filled with honest answers and insights to your questions about business, technology, and design.
Watch my UX videos >
---
RECENT ARTICLES
Most Read Posts From The Blog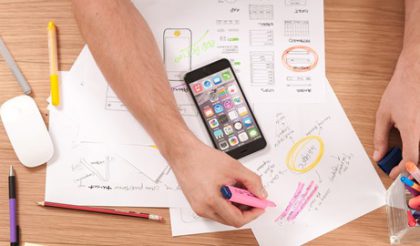 I spent almost 4 years living in Portland, Oregon at the beginning of my career. I was young and was fortunate to be hired by a big software company there, so I worked full time and finished school full time. It was a ton of work! But it was awesome to be getting real world experience while I was getting my degree.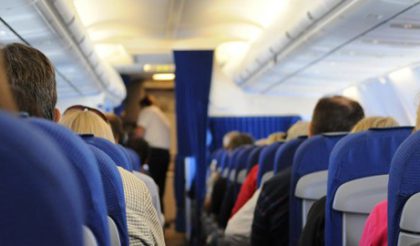 Last week I was in Florida and my flight back was on a horrible travel day. Storms had closed Atlanta airport for a long time. This meant that my flight was overbooked and so the boarding process was quite competitive as everyone tried to get overhead bin space before it all filled up.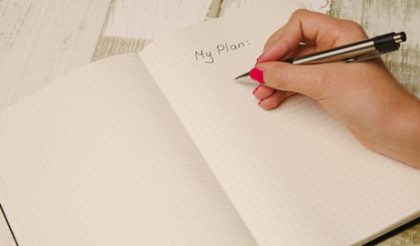 Welcome to the last day of Q1 2017! At the beginning of the year, I encouraged you to set monthly goals. It's easy to get distracted when you have a big grand vision in mind. I know I easily get paralyzed by the big picture. I see the vision, but then I get overwhelmed with all the different paths I could take to get there.