Want to create an experience that people love
and use design to grow your business?
I'm Sarah Doody, a passionate entrepreneur and UX designer dedicated to helping you learn to think like a designer and create products people love. I also stay involved in the UX industry through teaching, writing, and speaking.
I work with companies at all stages of product development to help them understand their users through research, establish a product strategy, create a prototype, and design and iterate the full user experience.
---
HOW CAN I HELP YOU?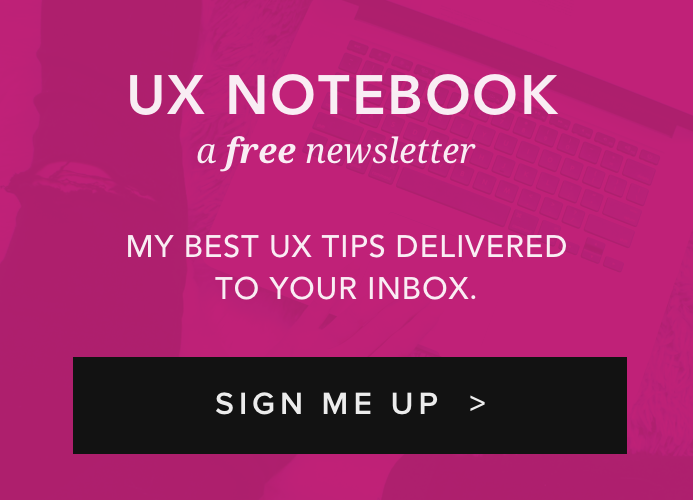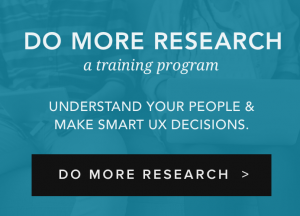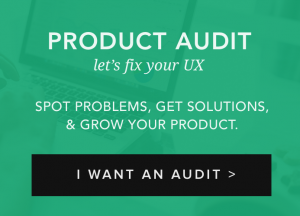 ---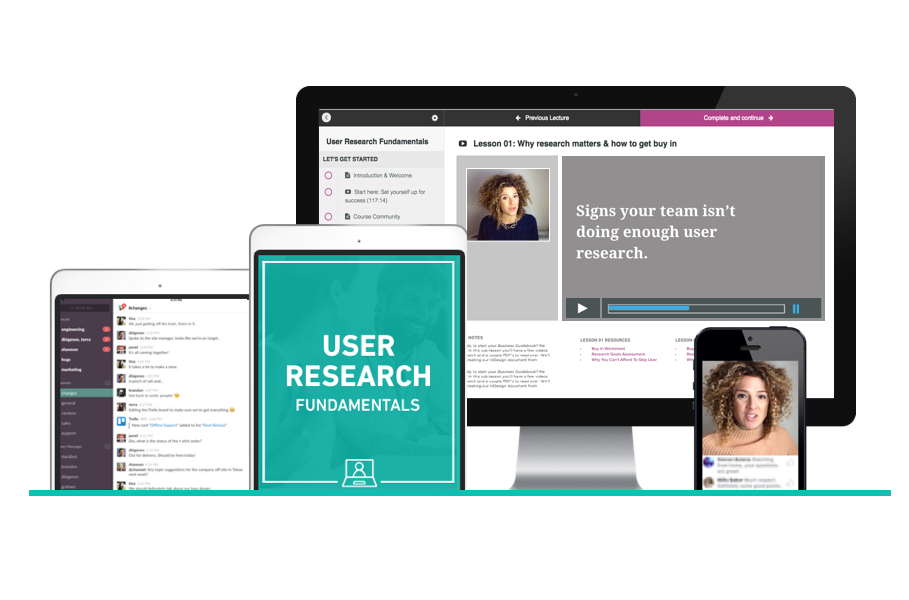 🔎 User Research Mastery
Want to learn how to do user research interviews and usability testing? I created this course for you. Check it out and enroll today for instant access.
Get The Course Details >
---
RECENT ARTICLES
Popular Articles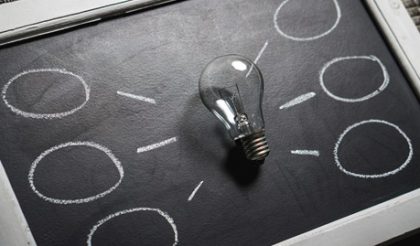 At the beginning of September, I made an important decision …
September would be about one thing: radical transformation.
I normally try and set a goal or intention for each month and kind of forgot all summer. So September was a good time to reset.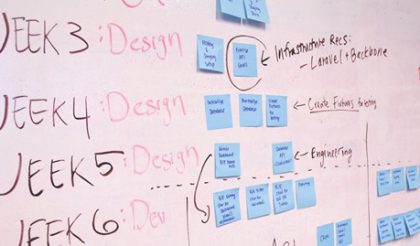 In any project, it's inevitable that you'll need to compromise.
You may need to compromise on your timeline, scope of work, or what you do versus what you delegate to others.
But … compromise is really hard! Why? Because we often have a grand vision of what we want something to be. And the longer we're working on it, the more vivid that vision becomes. Read more…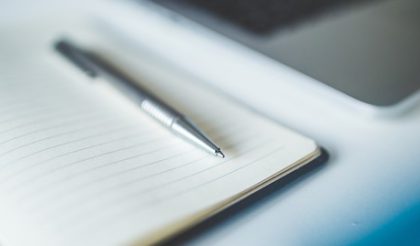 Quick update on what I'm working on and hopefully some lessons you can apply to your own projects!
First up, the re-design of the website for The UX Notebook. This week I did some quick feedback sessions with readers of this weekly newsletter as well as some other people in the UX industry. I wanted to get some fresh eyes on the project so that I could make sure I wasn't stuck in a silo.