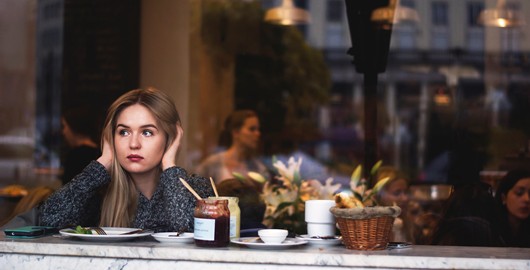 I'm training for the NYC marathon again this year and I had a little setback. I tweaked my back. I was doing a lunge and instantly I knew something was messed up. Devastating to say the least. So I immediately iced my back and did a bunch of stretches I learned in physical therapy.
But things got worse.
The next day I got the flu. And it took all the life out of me. I haven't gone seven days without running in probably the last 6 months. So it was awful to have my training grind to a halt.
I quickly got an appointment with my physical therapist extraordinaire. He said, "how's it going" and I said "terrible" – with visions of watching the marathon on TV going through my mind.
In about two minutes he said, "so you tweaked your back". It's fine. Go running tomorrow.
What?
He then was quick to remind me that earlier this year I had to take a 3 week break from running while training for 3 half marathons. But when I did the first half marathon, I killed my past time by about 6 minutes (incase you're not a runner, that's a big deal).
So I got back out there and go back to running … 8 miles and then 18.25 miles a few days later. Everything's fine, thank goodness. Turns out a 3-week break gave me the physical break I needed to recharge and come back stronger.
The same thing goes for products and design. Just when things seem like they're not going so well, just when the unexpected happens, it's easy to freak out and assume the worst. But sometimes the low points are a chance for us to reset. It's a chance for us to reevaluate whatever we are working on.
If you find yourself or your team facing a setback, don't freak out and try to solve it immediately. Maybe you need to step away, stop thinking about it, and let the problem unwind from your mind for a bit.