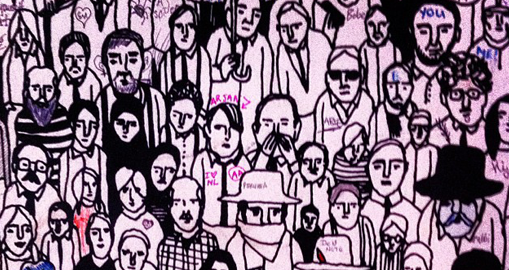 I've been working for myself for a little over a year two. A lot of my friends and family tend to ask one of two questions.
First, they ask if I'm going to stay in New York City. Given that I'm not tied to an office or an employer, many people assume that I'd choose to live somewhere more economical. The answer to that is a post for another day … but after being in New York City for nearly 7 years, it's home for now.
The second  and more common question people ask is concerning why I haven't launched my own product yet. Most people think that I have an idea in the back of my mind that I'm working on. The truth is, I have a lot of ideas. But, none that I want to dedicate myself to right now. 
I recently wrote more about this over on Medium, here's a little excerpt:
Now that I've been working for myself for the last year, a lot of my friends ask me why I haven't created my own company yet. My response is always the same, "I just haven't had an idea I really want to pursue".

The truth is, in quiet moments, I often question the validity of that response.

Sometimes I think I'm not passionate enough. While other times I wonder if I'm just not the entrepreneurial type.

Maybe I'm more of an executor and less of a starter. Or maybe I am not risky enough.

Perhaps I lack the naivety that so many people have. Maybe I know too much. Do all my past startup experiences and knowledge of product development, user acquisition, scaling, marketing, and everything else cause me to think through too much too early and too quickly dismiss each idea?

Maybe it's the perfectionist in me. Maybe it's a fear of failure. Or maybe worse, I'm comfortable?

These are the things that all run though my head when I look through my Business Ideas notebook on Evernote and login to my GoDaddy account to see all the domains I've purchased because they fit a product idea I'd had.

After expressing these frustrations to a friend one day, my friend said, "why don't you just focus on the product of you?"

It has taken me about 6 months to process that idea. But it's finally starting to make sense.
Read the whole post over on Medium, The Product Of You: Why I Haven't Launched My Own Product Yet.
READ THIS NEXT:
What Science Says About The Effect of Stories On Our Brains