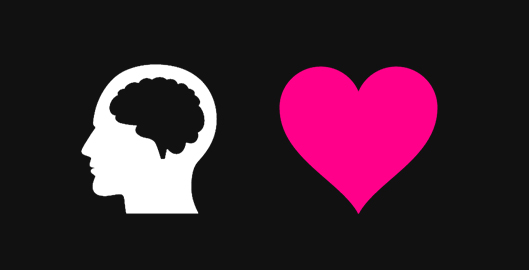 If you've been following my blog and tweets for a while, you know that I'm a big fan of Shark Tank. The most interesting part about Shark Tank is watching how well (or poorly) the entrepreneurs pitch their products. Some people nail it, while others are so terrible you almost wonder if they were just hired as actors to play entrepreneurs on television!
A great example of this is the doctors who pitched RoloDoc which I wrote about a few weeks ago. Marc Cuban said that RoloDoc was the worst pitch he'd ever seen on the show, and all the Sharks agreed!
So, what makes the perfect pitch? What are the traits necessary for a great entrepreneur? Barbara Corcoran, a Shark Tank judge and NYC real estate mogul, was recently interviewed by Henry Blodget of Business Insider.
According to Barbara, the perfect pitch is the perfect entrepreneur.
Barbara says that she's bought into a lot of businesses where she loved the entrepreneur but wasn't sold on the business idea. Barbara adds that there is a lot of education around business — business can be learned. But what matters more than credentials? According to Barbara, it's personality, and personality cannot be taught. Barbara says that on Shark Tank, the better the credentials, the worse the pitch.
So what makes a great personality?
Barbara says that it lies in the ability of the entrepreneur to take a hit. It's the people who can get hit with a problem or setback and the tenacity to just keep going and moving forward.
Barbara says that she's listening, watching, and asking herself key questions: Do they sound credible? Do they look the part? Do they have the humility to say I don't know rather than making it all up.
How does this apply to user experience design? I think these traits are what also make a great user experience designer. I've written before that today it's easy to go learn a tool. It's another thing to know how to apply that tool to a problem or product. It's another thing to have the communication skills to work with a team, founder, or organization to uncover problems and paths to solution.
As a user experience designer, you need to be an expert and know your stuff. But, you also have to have the personality that fits the part.
On a recent job description I read, there was a line that said the candidate must not be a wallflower. If there's one thing I've learned throughout my career, it's the importance of developing your communication and people skills. You'll need these skills to educate your clients, to handle push back, the channel overwhelming amounts of conflicting input, to negotiate the sometimes emotional waters that accompany an entrepreneur and their idea.
Fred Wilson of Union Square Ventures wrote a blog post called The Role Of Personal Chemistry In Investment Selection where he explained why venture capital is different from angel investing because VC's are more involved with the entrepreneurs, it's more of a relationship. He writes:
For this model to work, VCs need good personal chemistry with the founders and management team. They need to like and respect us. And we need to like and respect them. The way investors choose teams to back and the way entrepreneurs pick VCs to take money from is very much like the way you recruit and hire a team. Or the way you date before getting married. It's a process and the more facetime you can spend together before making the decision and the more asking around you do, the better decision you will make.

If you find working with an entrepreneur difficult, you should not invest in his or her company. If you find working with a VC difficult, you should not take their money, no matter how good a deal they are offering you or how strong their reputation is. Personal chemistry is exactly that, a connection between two people. We all know that some people work well together and others don't. Pairing the right people together to get something done is the central act of good business people. And it is the central act of venture capital investing.
This brings up a great point, that in order for other people to connect with your personality, you must know and be confident in your personality. Possibly of more importance, you have to know what types of personalities you work best with. And if you're not sure, at minimum know what types of personalities you do not want to work with.
Next time you watch Shark Tank, pay attention to the personalities of the entrepreneurs and how the Sharks engage with them. The sometimes harsh way the Sharks question the entrepreneurs isn't likley because the Sharks are jerks, it's because they are testing the personality of the entrepreneurs and trying to get a glimpse into who they are as people — going far beyond credentials, and gaining insight into their confidence, communication, and charisma.