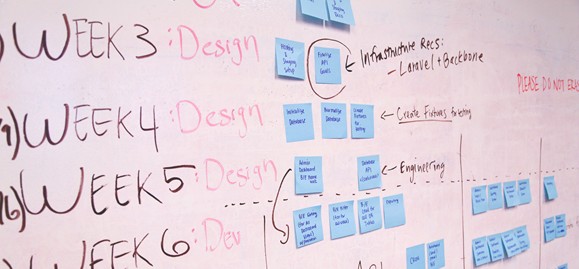 In any project, it's inevitable that you'll need to compromise.
You may need to compromise on your timeline, scope of work, or what you do versus what you delegate to others.
But … compromise is really hard! Why? Because we often have a grand vision of what we want something to be. And the longer we're working on it, the more vivid that vision becomes.
So when we realize we need to make compromises, it's difficult because we don't want to let go of that grand vision that we have.
I need to make compromises all the time! It's not easy, but it gets easier over time.
This week,  I spent almost all my time putting the finishing touches on a major update to the content inside my UX Portfolio program. About 130 students have been through the program so far, and that's given me a ton of feedback to tweak the curriculum.
But, that also meant a ton of work to make the changes. Another big improvement is that I re-recorded the program into bite-size videos. Up until now, I had been teaching the program live. But that's not ideal for people in various time zones. So by recording the videos, people can now watch on their own time, greatly improving the experience.
As I've been working through this project, I've been filming short videos that I plan to release as a little behind the scenes series soon. So stay tuned for those in mid October. So many people have said they like these glimpses I'm giving you into my business and thought process. I think you'll really like these videos.
I'm learning a lot about compromise. When you're creating anything, you will eventually have to compromise on something. I think the hardest part is knowing when to stop going down the path you're on and say "whoa –– we need to regroup."
For example, in working on this updated curriculum, I sat down one afternoon last week, opened Keynote to make a few changes, and next thing I knew 3 hours had gone by and I was still working on the same section. Right then, I thought "ok, these changes you're making are great, but are they necessary?".
And you know? The changes were not necessary. They were nice, but not necessary.
So, I compromised instead of going down that path. But the key point here is that you have to be thoughtful enough to recognize when perhaps you do need to compromise.
For whatever you're working on right now, I encourage you to think about what you could compromise. What are you working on that may be nice, but not necessary right now.