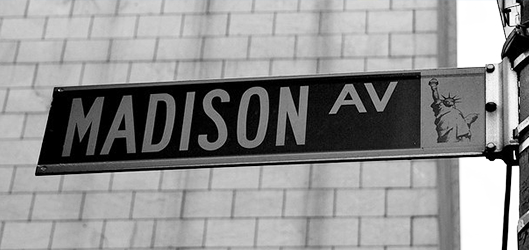 In a December 2007 interview with Fast Company, Maurice Levy, CEO of Publicis, said that his goal was to make his company the industry's premier digital marketing outfit, to "invent the blueprint of the agency of the future. It's not about cosmetic changes, it's about profound changes." To do so, Publicis purchased the interactive agency Digitas for $1.3 billion and has heavily funded Droga5 the interactive group that is lead by former Publicis worldwide chief creative officerDavid Droga and is responsible for Honeyshed.
I blelieve that the advertising industry is going through a transformative phase as advertisers realize the effectiveness of traditional mediums such as print, television, and radio is rapidly declining because of the influence and empowerment that technology brings to the consumers and their lifestyle.
If consumers are going to connect with a brand, there needs to be a personal and contextual interaction that arouses interest and builds a relationship. Advertisers are quickly realizing that digital interactive technology is the medium that will reinvent advertising because it provides the most robust platform to deliver targeted, tailored messages, and analyze the effectiveness of each interaction.
READ THIS NEXT:
Feminization Of Design