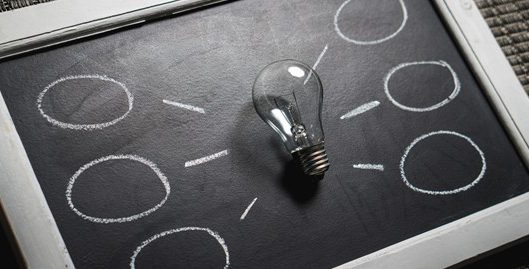 At the beginning of September, I made an important decision …
September would be about one thing: radical transformation.
I normally try and set a goal or intention for each month and kind of forgot all summer. So September was a good time to reset.
Radical transformation meant that I made a few business decisions that forced me to get very laser focused on some goals. Now, these goals were what I would call "calculated risks". All the information I have tells me these goals are achievable. But, it could all crumble at any time.
I guess you could call it a bit of a pivot. The word "pivot" often implies failure. But my pivot isn't driven by a failure.
Instead, my pivot's been driven from evidence that the market is hungry for something and that I have a solution. Is it something I ever imagined I would grow? Nope. But, I noticed the market asking for it. No one else is making it. So I'm making it.
My pivot is happening because I accidentally spotted and solved a huge problem. Now, that solution is becoming a product.
Back to the radical transformation. I realized that I could not do it on my own. And as much as I wanted to do it on my own, it would end up taking months longer than it needed to.
So I hired someone who's turned out to be like my Swiss Army Knife, here's why:
They're teaching me a ton … and saving me tons of hours lost in "research mode".
They're doing the things that are not my strengths … allowing me to only do the things I'm awesome at, the things only I can do.
And they're holding me accountable … helping me achieve these goals faster, but more importantly, not overthinking everything.
This is the first time I've ever hired anyone to truly help me with a specific project for my own business and my mind is blown! The things we've been able to achieve in 3 weeks are well beyond what I imagined.
It's strange for me to be a "client" for once. But it's also given me a ton of ideas on how I can better serve my clients.
I guess you could say I have a new found empathy for my clients because I'm personally experiencing that accelerated progress that people expect to get from working with me, as opposed to trying to design an app, do research, or build a prototype on their own.
If you want to chat about how / if I can help you with the product you're working on, then fill out this application form and I'll try to help in whatever way I can.
READ THIS NEXT:
The art of compromise in product development