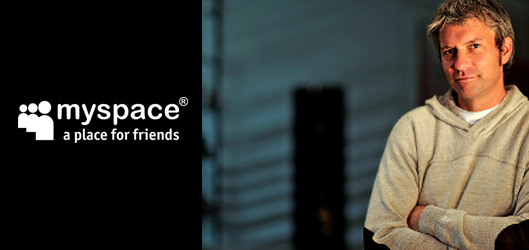 Initially positioned as a social network for those in the music industry – the site has since gone mainstream with 73 million users in the United States and 117 million globally.
For a site that is just four years old, perhaps the most interesting is the ever-changing demographic of MySpace users:
Forty percent of all in the United States are on MySpace.
Twleve percent of all Internet minutes are spent on MySpace.
Forty-five percent of all the users on MySpace are over the age of 35.
With recent news that Internet ad spending is predicted to slow, DeWolfe is barely phased. MySpace dominates the social networking space and has strategic partnerships, with companies such as Google , in place for long term success.
This year, MySpace has seen their click-throughs increase by fifty percent. With at least 250 employees working in their technology monetization group to create algorithims that identify enthusiasts in different areas of interest, MySpace is certainly paving the road for targeted advertising within social networks.
Read the entire interview with Chris DeWolfe in Businessweek.
READ THIS NEXT:
Ugliness Does Not Sell, Or Does It?