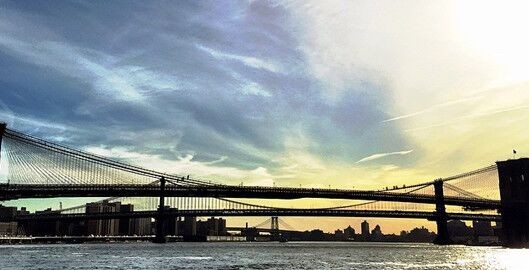 Happy Friday!
In the past two weeks I was at an airport 15 times — crazy, right? But, I do love being on the road because it forces me to get out of my normal routine and do things that aren't part of my daily NYC life – you know, like driving a car, navigating cities, and more.
One thing that stood out to me was just how many people use their phones while driving. I was on a bus near Boston a few days ago and because the bus was so tall, I could just look down into people's cars and see their phone resting on their leg or in one of their hands. I've written about texting and driving over on Medium in the past. But it just continues to shock me. So I went on a little Twitter rant about it:
The number of people who use their mobile phones while driving is shocking. I wonder if a streamlined way to report violators would help?

— Sarah Doody (@sarahdoody) August 31, 2015
I started to think about a solution. Is there a way that we could somehow self police ourselves when we see a driver using their phone? It works if there's a passenger in the car who can report a driver in another car. But, how could a driver who's alone in a car report another driver? I haven't figured that one out yet.  As I thought about it more, I started to wonder just how safe connected cars really are. I admit I don't know a lot about the connected car space. But from what I understand the dashboards will be more screen-like where more information can be accessed. But, is this just as distracting as having a cell phone in hand? Who knows, but here's what I wonder about the safety of connected cars …
I wonder if in 10 years we'll look back on connected cars & think it was as silly as letting people smoke in restaurants or planes. #safety

— Sarah Doody (@sarahdoody) August 31, 2015
Do you have ideas on connected cars? Are there any apps out there already that let people report other drives who are using their phones while driving? What ideas do you have for how to solve this problem? Moving on ….
Here's today's Friday link pack:
Looking to find more time in your day? Consider the morning. Do you spend too much time deciding what to wear? Maybe you need to try out doing a capsule wardrobe.
That's all for this week! Have a fantastic l-o-n-g weekend!
PS: Want more inspiration? Sign up for my weekly UX newsletter where I share more insights, ideas, and information about UX.
READ THIS NEXT:
4 Reasons Why Your Wireframes Should Have Real Content