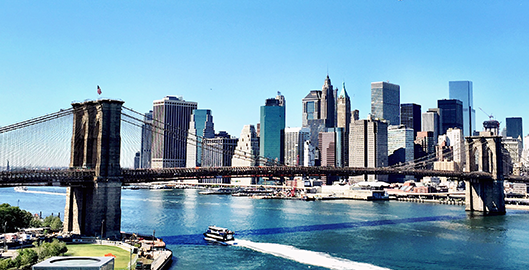 Happy Friday!
If you're curious how my running training is going, here's a little update: I think I'm on track to still run the NYC Marathon on November 1. I'm really excited and a little nervous too. Stay tuned for more updates as the race gets closer!
Everyone uses the saying: it's not a sprint, it's a marathon for so many things in life. I'd say this is a great analogy for learning about user experience. Sure, you can take a 3-month course and learn the fundamentals. But, you need to put in the years of practice of just doing user experience and learning more through project after project that you do.
The education of a designer is never over. That's why I'm a sponge for information and always gathering new ideas from other industries and thinkers. Hopefully some of the ideas and links I share with you each week help open up parts of the world, business, and life that you didn't think about before.
Ok, now on with today's Friday link pack:
That's all for this week! Have a fantastic weekend!
PS: Want more inspiration? Sign up for my weekly UX newsletter where I share more detailed insights, ideas, and information about UX & product design.
READ THIS NEXT:
Podcast: My Interview With Incremental UX About Storytelling in Product Development