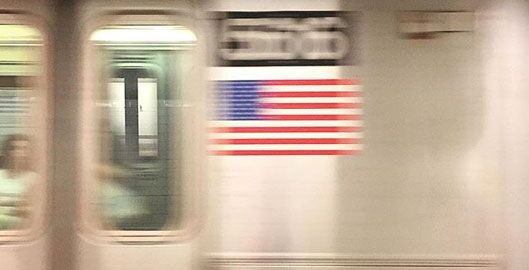 Happy Friday!
This week I was in Los Angeles doing a research project for a financial client. Traveling is something I love because I end up having to change my habits and my day to day routine. I'm forced to do things I don't normally do and figure out problems that don't come my way in my every day back in New York City.
I have a cool app for you — while in Los Angeles this week, we were driving around doing interviews and we used Waze to help us get around, it's awesome.
Waze is better than Google or Apple maps because in addition to giving you the driving directions, it alerts you if there's an accident, construction, police or other incidents. How does it know this? Well, riders in the car (not the driver) can report in to the app when they see an incident. If you drive a lot, check out Waze, it's free.
Hope you have a fantastic weekend and that some of these articles make it into your reading list!
Incase you had a bad week, just watch this video from a Taylor Swift concert that I went to spontaneously on my last night in Los Angeles earlier this week (yes, that's what 4 days of research in a row does to you, ha ha).
You can't shake everything off that comes your way in life, but at least this will make you smile:
And now, here's today's Friday link pack:
Feel overwhelmed with where to start when it comes to usability testing? The team at What Users Do created a free handbook for you with task templates, case studies, and more.
I'm a big fan of the Japan based store Muji, I'm addicted to their amazing pens and the air diffuser. This Fast Company article talks about Muji's approach to design and the thinking behind how they create new products. By the way, did you know the word Muji actually means "no brand, good quality"?!
I'm a runner and I can't stand the loud neon style clothing that's dominating the sports market. Thankfully, I discovered TrackSmith, a company based in Boston that's bringing back classic running wear and minimalist palettes.
Travel companies are a great source of inspiration for crafting a great experience. If you want an example of one company who is nailing their experience then check out Sailing Collective. I haven't sailed with them, but they're killing it at their brand, social, and experience design.
That's all for this week! Have a fantastic weekend.
PS: If you want more inspiration, then sign up for my weekly UX newsletter, where I share more insights, ideas, and information about user experience design, product development, and entrepreneurship.
READ THIS NEXT:
Friday Link Pack: August 21, 2015