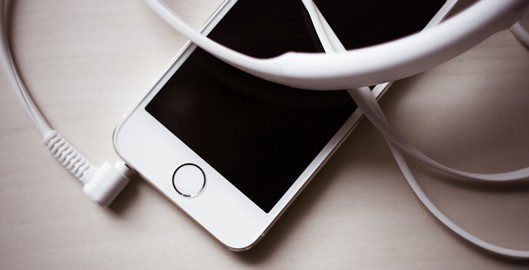 Around this time of year, things start to get a bit busy with shopping, holiday commitments, and pressure from your teams to get things done before the end of the year.
So, to change it up this week, I want to share with you some great videos and podcasts I've grown to love over the past year.
I honestly don't read tons of books or blogs that are solely related to User Experience Design. Instead, I like to draw inspiration from other industries and other forms of design.
To me, design is fundamentally about being able to understand people's problems, empathize with them, and come up with creative and useful solutions to their problems.
I hope that you find this list helpful and eye opening as you maybe take a peek at some industries you haven't really thought about before.
---
Smart Podcasts
These are some of my favorite podcasts of 2016. These podcasts have helped me think bigger about business, how technology impacts society, and what it takes to create a great product.
The Distance 
Created by Basecamp
This podcast focuses on longevity in the business world. Each episode tells the story of a business that's existed for 25 years or longer and the people behind its success. I love this podcast because it is a refreshing change to the stories of perceived overnight successes of startups today.
Spark
Created by CBC Radio 
This Canadian based podcast explores our rapidly changing world and how design, technology, and innovation affect our lives. I love this podcast because it exposes me to a wide variety of topics. In listening to episodes, I've learned about the success of a suicide prevention text messaging service, the future of artificial intelligence in the home, and the impact that urban design has to our social relationships.
The Freelancer
Created by Paul Jarvis
Paul is a Canadian freelance web designer and author who now spends his time creating his own products to help entrepreneurs and designers. He's created a course on how to use Mailchimp efficiently as well as a course for freelancers to learn business smarts. I love Paul's podcast because the episodes are super short (about 10 min each) that get to the point about specific business challenges or creative issues. If you need inspiration or a gentle slap of motivation, the listen to this podcast now!
This Is Product Management
Created by AlphaUX
My friends over at Alpha UX have created the number one podcast for product teams. In each episode, host Mike Fishbein interviews smart minds across all the disciplines that contribute to and influence product. From design to data and coding to content, this podcast helps tie it all together and show you what it really takes to create a product people love.
True North
Created by Loop 11
Good ideas can come from anywhere. But great ideas are shaped by research and then they turn into amazing products. I love the True North podcast because it shares the stories of how teams have gone about doing research and used it to inform their design decisions. If you want to learn how to do more research, then listen to this podcast for great research case studies.
---
Smart Videos
These are some of my favorite videos of 2016. None are directly related to user experience (except my talk) but they all inspired me and helped me shape how I think as a designer. 
The Giddiest Kipper (aka the best creative kick in the butt all year)
Talk by Gavin Strange 
I saw Gavin give this talk in October at Interact London. Gavin is a super talented animator, designer, and storyteller. If you're feeling overwhelmed, uninspired, or not sure how to get out of a creative rut, then stop everything you're doing and watch this talk. It's only 30 min, so you can sneak away from your colleagues (or your Thanksgiving get together) and watch this on your phone. Highly recommend this talk by Gavin!
Chef's Table
Created by Netflix
I am addicted to this series on Netflix. Each episode transports you into the lives of some of the most renowned chefs in the world. From the countrysides of France, the backcountry of Argentina, and the urban centers of Denmark, this documentary helps you get inside of a chef. I love seeing how a chef thinks, understanding their process, and getting a sense of what influences them in their life and career. Seriously, one of my favorite series all year.
How To Reinvent The Apartment Building
TED talk by Moshe Safdie
In Montreal lives Habitat 67, sometimes known just as Habitat, a model community and housing complex located along the St. Lawrence River. The concept for Habitat was originally a thesis project of architect Moshe Safdie. His vision for it was to bring the benefits of suburban living (space, outdoor access, light) to urban living. Each unit in Habitat is designed to have ample access to light and a private patio. This 5-minute video opens your mind to how cookie cutter buildings have become and how behind in the times North America is to innovative urban living and building.
How Donald Trump Answers A Question: A Lesson In Communication
By Nerdwriter1 on YouTube
Not going to talk politics here. This video is an amazing lesson in the power of words. I love this video because it breaks down Trump's style of communication. You will never think of communication the same way again. It shows you the power of word order, word length, cadence, repetition, simplicity, syllabus, and more. When I first read this it really blew my mind. If you want a little lesson on communication, then watch this video!
⭐️  Bonus … My Talk About Anticipatory Design & The Future of Technology
Talk by Sarah Doody (that's me)
This is my 30-minute talk from the Interact Conf in London. In the talk, I explore what our lives will look like if technology becomes smarter at anticipating our needs and automating decisions for us. I share some concerns I have as well as some guiding principles to consider when designing experiences of the future.
What are your favorite podcasts and videos of 2016?
READ THIS NEXT:
Why You Need To Justify A Product Is Needed…And Then Prove It